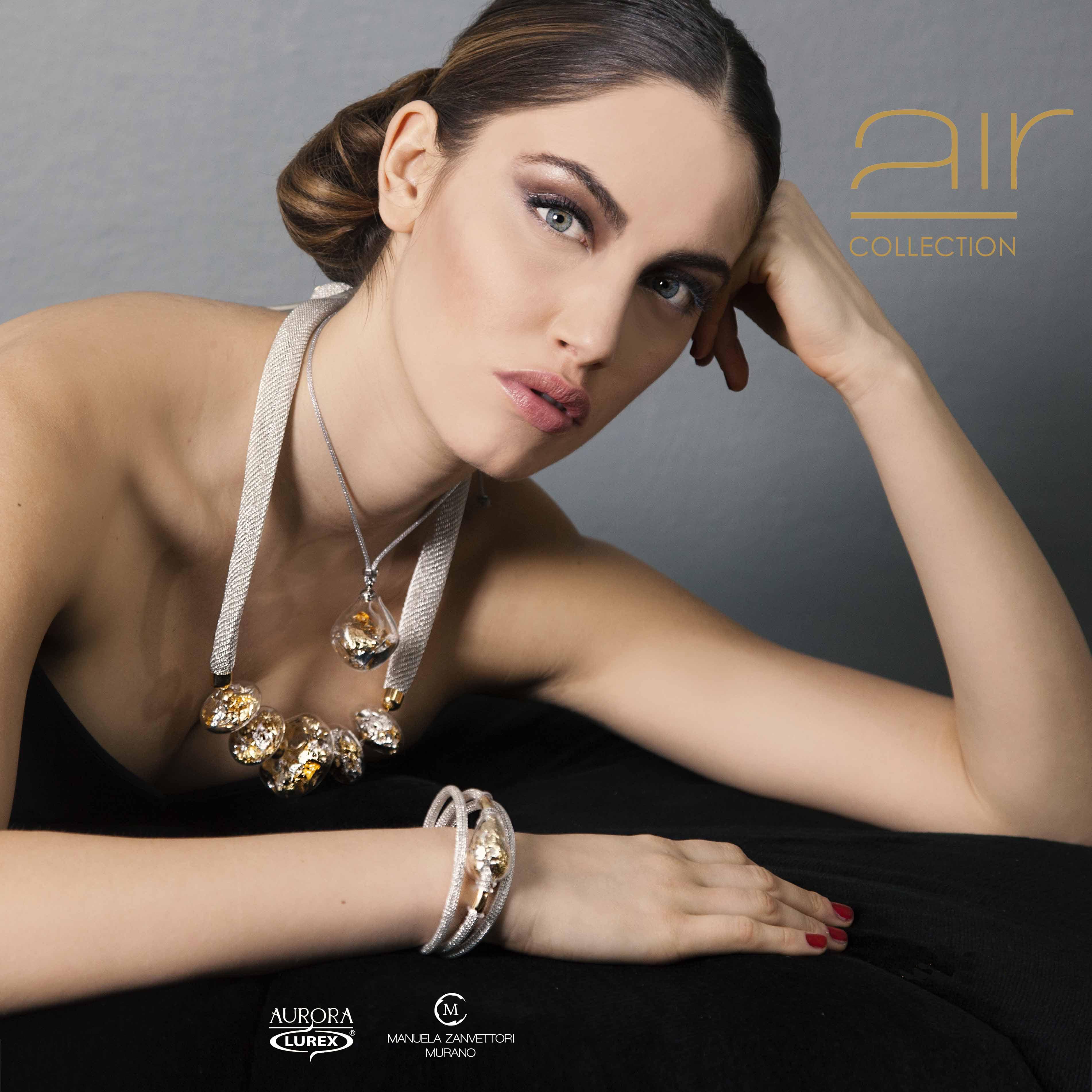 "AIR" is an exclusive collection of Manuela Zanvettori Murano, a new-patented concept of jewels, modern and elegant. "AIR" is the association of traditional Murano blown glass, filled with 24 carats gold, silver or copper leaves; crumpled and creased, leaves take the appearance of precious nuggets. In the glass, foils are free, like moving in the air, playing with light.
Mounted on necklaces, bracelets or earrings, "AIR" has been designed with different shapes and sizes, in order to fit to everyone's taste.
Most of the AIR models are mounted with Lurex exclusive fabric, and all the metallic parts of the collection are in silver 925, or silver gold plated.
All the models of the collection are available on silver or gold color, filled with 24 kt gold, silver or copper foils. Mixes of foils are also possible, and often gorgeous!