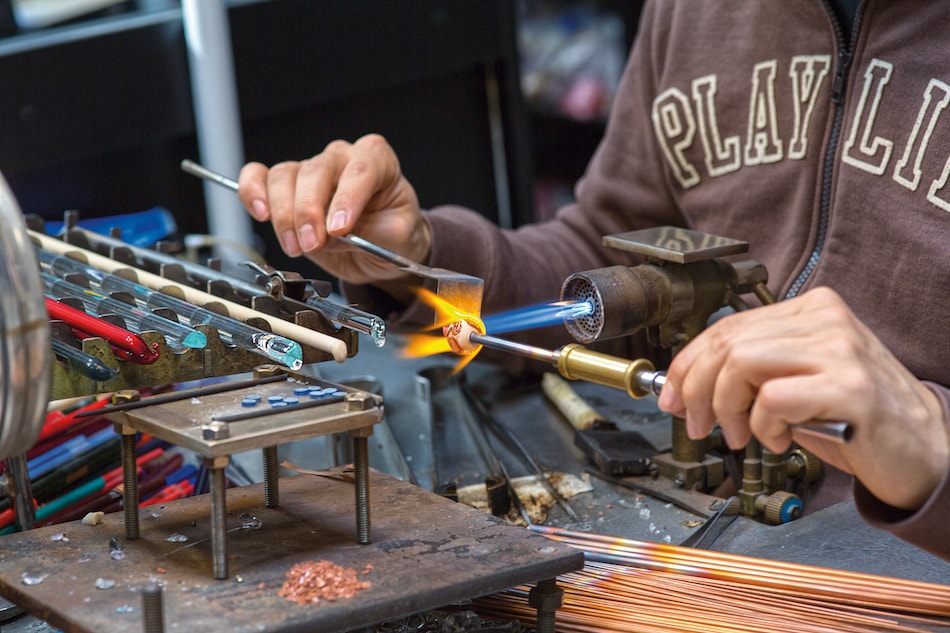 Manuela Zanvettori creates her jewels using only original Murano glass canes produced on the island. Due to the small size of the beads, she uses the torch technique.
The glass master works with different colors and quality of glass together to obtain special colors or effects. Depending on the models, he adds 24 Kt gold or silver foils, murinas but also more original kind of glass like avventurina, calcedonia or dichroïc. The final shape is given by special tools, pliers…
Last step, cooling in a special sand, acid bath, cleaning and the beads are ready to be mounted on necklaces, earrings and bracelets.